About Us
Travel Trucks build a range of trucks and accessories.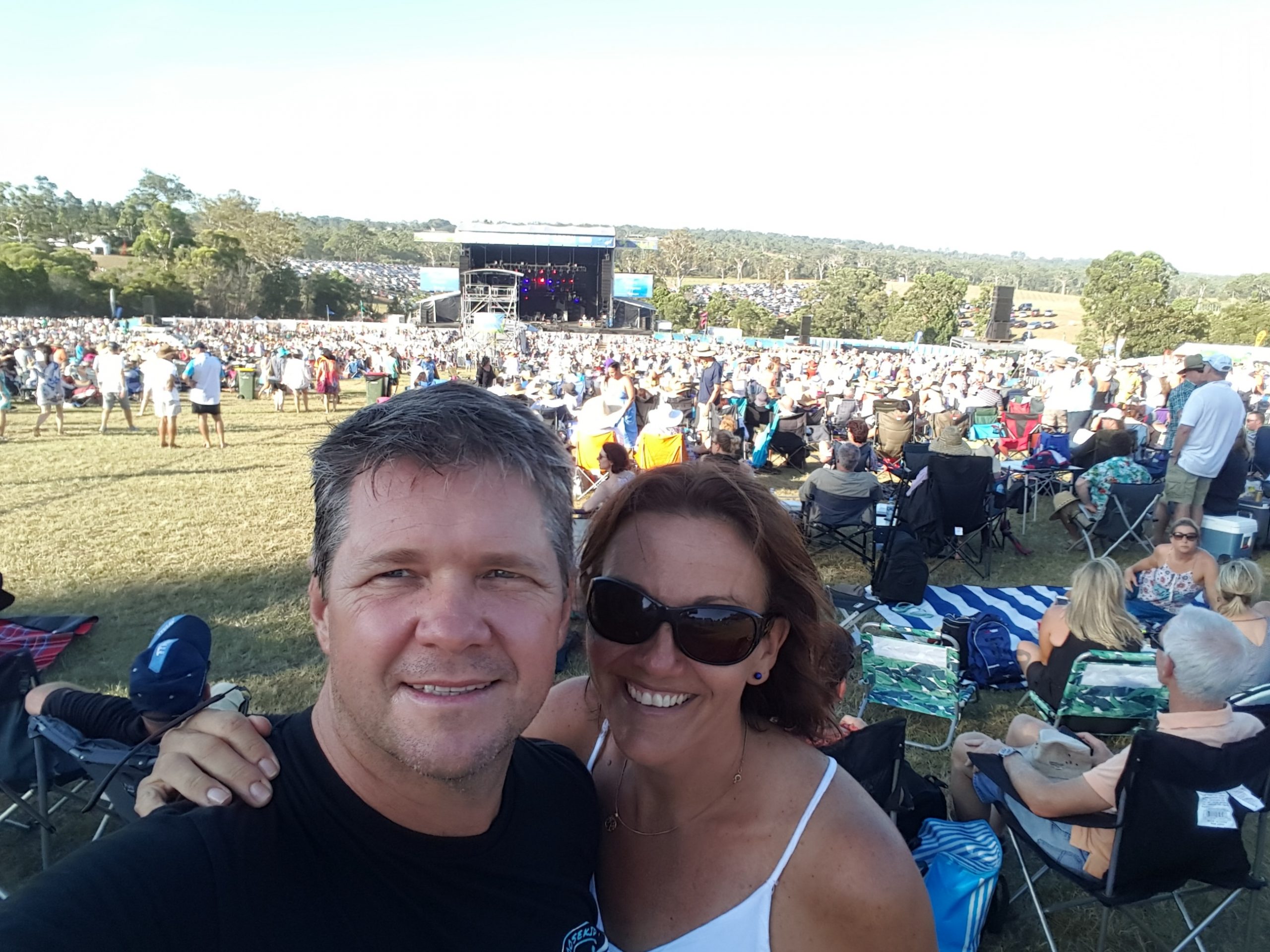 A passion for
travel

and

adventure

The whole concept of Travel Trucks was dreamt up by our creator – Col Gilliland, who had a passion for travel and adventure that he wanted to share with like-minded people.

From the beginnings of Col's career, he has always had an interest in overland travel. Col started his career as an apprentice auto electrician in Brisbane. During his time as an apprentice, he gained invaluable experience in many different areas of the auto trade.

During his career, Col managed many businesses and in 1997 he finally started his own business AKT Electrics, providing auto electric products for both the general public and specialist earthmoving companies.
Col has also had experience in the mining sector – when the mining industry boomed, he quickly became the foremost expert in the Sandvik rotary blast hole drill. Companies hired Col to provide services such as electrical upgrades and rebuilds, as well as setting the drills up for new mining projects.

Col took all of his experience from the fiercely competitive mining industry, which collapsed due to the global financial crisis in 2008 and applied it to what would become Travel Trucks in 2012.

All of our product lines are designed & tested by us in-house, to ensure that their performance meets the high standards our customers have come to expect. By engaging with the Overlanding Community and listening to their feedback, we can use our knowledge and experience to continually improve our product ranges. Once a new product has been designed, we source local companies to manufacture it.

Along with the challenges of building and running a small business, Col is a family man, his loving wife works full time as a midwife. Together, they are raising four remarkable children who are turning into strong individuals.

Together they built a home and supported their family in anything they showed interest in. They believe that you are only limited by your imagination, once you have a direction – keep going and don't stop.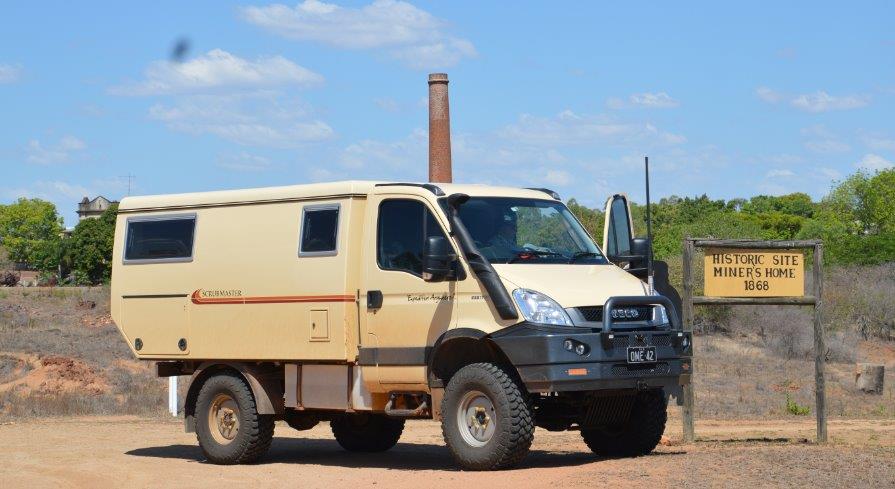 Travel Trucks is your one stop shop when it comes to your Iveco daily 4x4, from vehicle servicing, accessories, motorhomes and much more. We live and breathe the Iveco daily 4x4 and from the conception of the business have never stopped developing our product line and knowledge of the vehicle.

Travel Trucks transports all manner of goods Australia wide and across the world, we are here to help with product and general vehicle advise on whatever your needs are. Travel Trucks is an Australian family owned business who employs local people, we have partnered with many local business who are specialists in their fields to be able to give top quality service and advise when needed.
The Travel Trucks Creators
The team at Travel Trucks are all dedicated to building the best quality products. They are all there to support each other to realise this vision. This support can be a simple piece of advice or double-checking another team member's work.

We all need a little help sometimes…

The whole team is involved in all design decisions and workplace procedures. There are structured "toolbox meetings" to make sure that the whole team is working in the same direction. Vision and communication is the key to a great team.

The Travel Trucks team is made up of auto electrical wizards, motorhome architectural geniuses and accessory installation craftsmen.

Our team will take your concept and make your dream a REALITY!
The Team
Col Gilliland
The Creator Visionary
Col is the business owner and an auto electrician by trade. He has vast experience in many areas of the auto electrical world. From design, to fit-outs and repairs, Col is the first man to go to for advice.
Col is the visionary and driver of the company. He is also a hands-on businessman that is prepared to get dirty on the workshop floor, then in the blink of an eye he can be transformed into a business director for a board room meeting. Col can tuck and roll when he needs to, then quickly get back on his feet.
Chris Geddes
The Rock
Chris is an auto electrician and fridge mechanic by trade, he has had his own business and understands the need for a level head when things get tough. This makes him an ideal "go to" man for almost anything. Chris' experience means that he can be used in almost any department – from spinning spanners in the workshop, to selling the vehicles, products and services we provide. He is "The Rock" of the company.
Grant Gilliland
The Taskmaster
Grant is an auto electrician by trade. As an apprentice, Grant learned his trade under the watchful eye of Col, he is the workshop's leading hands, a true builder of all things great and small. From fitting out a ScrubMaster to welding, Grant has all-around trade skills. Grant is the man everyone looks to when the team is under pressure or when things need to happen quickly to get the job finished.
Kurt Jane
The Perfectionist
Kurt is a joiner by trade, he has a great eye for detail and works on the in-house ScrubMaster fit-outs as well as a general assembly hand when needed. Kurt can lend his hand to a wide range of roles on the workshop floor. We trust his eye for detail to ensure that each vehicle is finished to our high standards.
Glen Dorahy
The All Rounder
Glen is a panel beater and trades assistant who has his hands in most jobs where needed. Glen is the workshop all-rounder, no job is too big or too small.
Ebony Gilliland
The Princess
Ebony is the behind the scenes girl assembling kits and manufacturing. Ebony has a keen eye for detail and as Col's only daughter is our Travel Trucks Princess.
Kelley Ney
The Client Angel
Kelley is the overseer of all the fundamental parts of the business – from the boardroom to the workshop floor. She is our client angel. She makes sure you have what you wanted and that it is to the standard you expected (and beyond). Kelley makes sure the team delivers consistent results and the client has an experience over and above what they are used to.
Sandra Gordon
The Detective
Sandra is the office sheriff who keeps the team in line ensuring that their paperwork is up to date – including Col. She manages the accounts and keeps the books squeaky clean. You may get the pleasure of talking to Sandra, if you ever call, as she supports Chris in handling the day to day phone calls and logistics.
Keenan Gilliland
The Pup
Keenan is Cols youngest son and comes in when on school holidays and just may be the boss one day.
Sit back in awe of what you might find. Life is not a rehearsal.
Fishing on isolated beaches; crossing open and vast deserts with only the emus for company; exploring rich grasslands and lush rainforests or gazing at mountain ranges and ocean views as the sun sets. You are only limited by your time and your thirst for adventure.